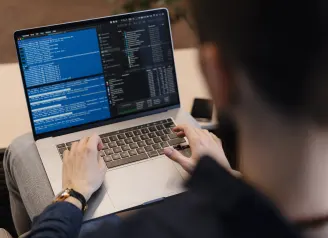 Extensive experience in developing own products from CRM to trading platforms and crypto platforms.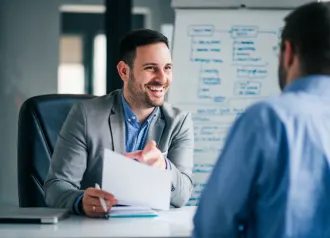 Outstaff and Outsourсe development
Projects for different business areas, of any complexity. We can recruit experienced developers across diverse stacks in just one day and for any period, starting from 3 months.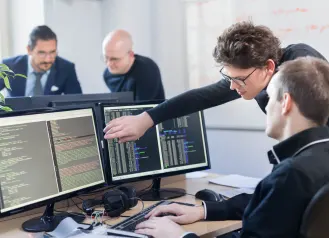 The top marketplace for IT professionals
Our own HR team and a vast partner network spanning 400+ companies, with over 1500 developer offers.
Outstaffing is still plagued by a lot of misconceptions that keep people from taking advantage of this excellent…
Aleksey Zenkov, head of the Kesmaty tech company, speaks about the development of the virtual universe, AI, and…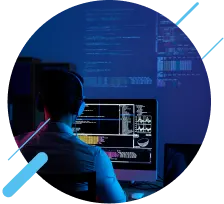 There is a personal manager assigned to each project. They will remain on call 5 days a week.
Benefits of working with us
We recruit professionals of any tech stack or level(from junior to lead)
We can provide both a solo expert and an entire team
Our recruits can start working on the project within just 1 day of your request
We have three concurrent recruitment sources: the external market, our own employees, and professionals from our partner network
Choose only the Best
Choose from among our reliable employees or hire a team. Save time finding and testing specialists and get results as quickly as possible.
Optimize the Teams
Employ only the specialists you need for the project for exactly the right amount of time. Without increasing your personnel numbers and fearing the downtime after the project is implemented.
Reduce Costs
Save on maintaining full-time employees, resolve staffing, migration, and tax issues once and forever. Gather a team of foreign specialists without all the red tape.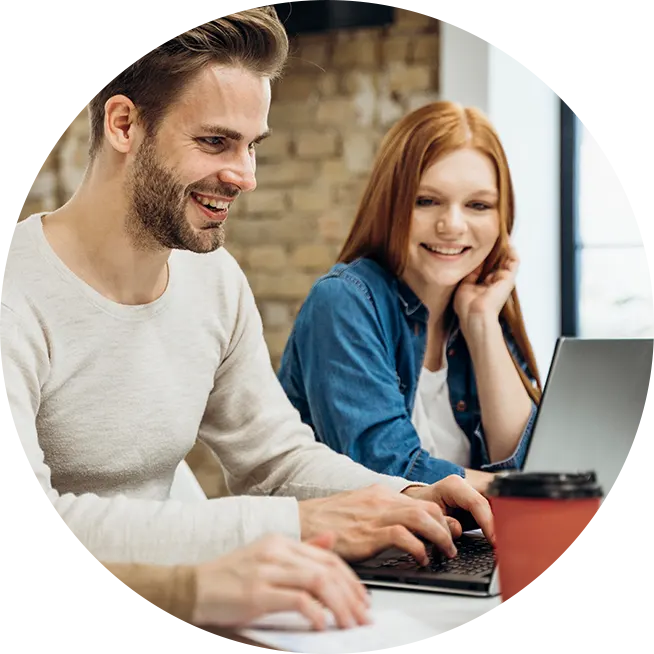 Bringing together those
who make the world of technology turn
We started out as a group of 10 like-minded people and grew to become a company with 3,000 employees within 5 years. Today, we employ people who differ by nationality, beliefs, and views but are united by one idea: the development and implementation of technologies that will be useful, convenient, and accessible to the consumer.
450+ time-tested technical experts seasoned by projects
10 offices worldwide, including Dubai, Israel, Spain, and Russia
100+ projects implemented for our clients in various business areas
We offer all kinds
of IT services
Mobile development (iOS/Android)
Tools: Visual Studio, Android Studio, Rider, Xcode Technologies: C#, Java, Kotlin, Swift, Xamarin, React native , Flutter Platforms: iOS, Android
Web development
Technologies: JS, HTML 5, JS (es6), CSS 3, React Platforms: Wordpress, PHP, Magento
Analytic Solutions
Methodologies: Test-Driven Development (TDD), Behavior Driven Development (BDD) with Gherkin scenarios Technologies/Tools: JIRA/Trello, Java/C#, Jmeter, Selenium WebDriver, SpecFlow/Cucumber, Xamarin Test Cloud, Sauce Labs
DevSecOps security integration
Expertise: AWS, Google, GCP, Cloud migration, IT infrastructure CI/CD: Design, Develop, and Maintain environments Deployment Models: Blue/green technology, A/B Testing, Canary Releases
Development of service platforms
Server Side: JAVA, .NET, .NET Core Front End: JS, HTML 5, JS (es6) Operating Systems: iOS, Linux, Windows.
Business analysis and project management
Collecting and formalizing requirements, writing project documentation, managing the project according to popular project methodologies.
Our Team
Meet Your Experts
Team Member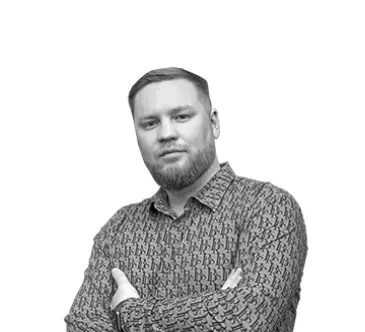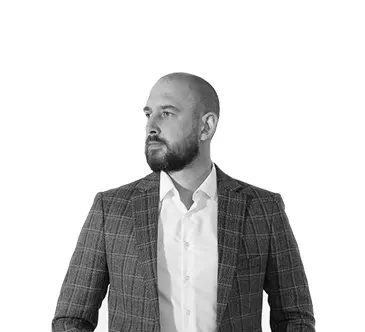 Process
Our Working Process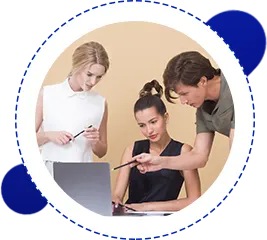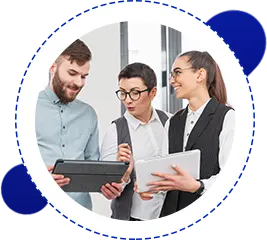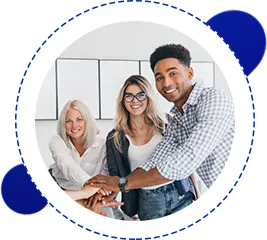 Project launch and handover
Completed projects
Each project is unique, we understand and support this by developing special offers for each client. We dive deep into the context, help solve business problems with the help of technology and create exactly the product that you have in mind.